Image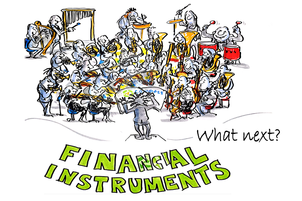 The fi-compass 'Sixth annual EU conference on EAFRD financial instruments for agriculture and rural development in 2014-2020' initially planned to take place on 23 April 2020 in Brussels, has been postponed to the autumn 2020 due to the current COVID-19 (coronavirus) outbreak. The new date for the conference has been set for 16 November 2020. Please follow the dedicated fi-compass event page for further updates related to the conference's organisation and content.
This year's conference will be focused on the preparation of the 2021-2027 CAP Strategic Plans and will feature the fi-compass study on the financing needs in the agriculture and agri-food sectors in the EU Member States. Watch the video to grasp the key takeaways from last year's 'Annual EAFRD conference on financial instruments for agriculture and rural development'.
New fi-compass EAFRD case studies are underway describing three financial instruments set-up under the 2014-2020 Rural Development Programmes in Romania and Italy. The case studies aim to provide insights the experience of the relevant EAFRD managing authorities of each of the three financial instruments as follows:
the 'Romanian EAFRD Portfolio Risk Sharing Loan',
the 'AGRI Italy Platform Uncapped Guarantee Instrument' and
the 'Revolving Fund for agriculture of the Friuli Venezia Giulia Region'.
Each case study will describe the steps that were undertaken to implement the financial instrument including the design, set-up and governance arrangements (as well as examples of final recipient projects supported) and lessons learned from the local stakeholders involved in the implementation.
Other EAFRD case studies showcasing experiences how EAFRD financial instruments can work in practice (in Estonia, France, Italy and Germany) and other fi-compass EAFRD resources are accessible via the fi-compass website on the dedicated EAFRD workstream page.