Image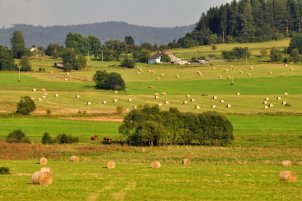 The fi-compass toolkit of advisory services for agricultural and rural development stakeholders continues to expand during 2018. Several events have taken place and a number of new publications have been released. More advisory services from fi-compass are also in the pipeline about financial instruments using the European Agricultural Fund for Rural Development (EAFRD).
Our annual EAFRD conference took place this year in Bulgaria. It was opened by Phil Hogan, European Commissioner for Agriculture and Rural Development, who noted how EAFRD financial instruments can play important roles in complementing grants by helping to fill investment gaps for Europe's rural economy.
The two day conference covered a range of key EAFRD topics including: the European Commission's new proposal for supporting agriculture and rural development through the CAP and financial instruments; the opportunities provided by EAFRD financial instruments for EU Member States and regions following the Omnibus regulation and EFSI 2.0; ways in which EU Member States and regions are using EAFRD financial instruments for agriculture and rural development so far; and results of EAFRD supported financial instruments on the development of their agricultural and agri-food economies. All the EAFRD conference presentations and materials are available through the fi-compass website.
Information about other EAFRD events from fi-compass is also available on the website including seminars in Poland and Italy about the state of play and opportunities for EAFRD managing authorities, as well as a workshop in Brussels discussing how financial instruments could facilitate the deployment of infrastructural investments in rural Europe.
Content from recent EAFRD publications produced by fi-compass was featured during the events. These are available for downloading and sharing from our website's publications library, which now hosts the following latest EAFRD documents: