Image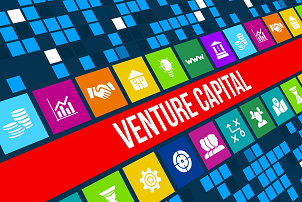 Venture capital can be defined as a subset of private equity that is co-invested with an entrepreneur to fund a business venture, normally during its early-stage (seed or start-up) and expansion phases. Higher-than-average returns on such investments tend to be expected by venture capitalists and investors in order to offset higher risk in these investments.
Further background and introductory information about venture capital funds are presented in the fi-compass factsheet on financial instrument products, and searching our other published materials reveals a range of useful information about venture capital. The latest resource in this subject area relates to a new report from the European Investment Fund (EIF) publication series titled: The European venture capital landscape: an EIF perspective. The most recently released report in this series focuses on Liquidity events and returns of EIF-backed venture capital investments. It complements the series' two other EIF reports which review 'The impact of EIF on the venture capital ecosystem' and also explain 'Growth patterns of EIF-backed startups'.
These reports provide useful reading for managing authorities (and other financial instrument stakeholders) that could have an interest in using the European Structural and Investment Funds for setting-up venture capital-backed operations. EIF perspectives are provided for instance about the geographical and regional distribution of venture capital support as well as the performance of the supported firms.
The most recently published report, covering liquidity events and returns, notes that improving the availability of information on Europe's venture capital sector can be useful for increasing awareness about key topics for venture capital financial instruments, such as potential returns on investments and exit strategies.
Find out more about EIF perspectives on the European venture capital landscape from the fi-compass website library and on the EIF website at: www.eif.org/news_centre/research/index.htm