Image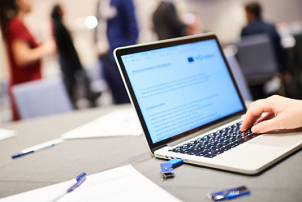 All managing authorities using European Structural and Investment Funds (ESIF) are required by Article 46 of the Common Provisions Regulation (No 1303/2013, CPR) to send the European Commission a specific report covering their operations comprising ESIF financial instruments. Implementing Regulation (EU) No 821/2014 includes further details on the reporting obligations. An updated annotated reporting template for ESIF financial instruments and the respective questions and answers (Q&A) have been recently shared with the managing authorities by the European Commission and are also available on the fi-compass website.
In this respect, fi-compass is pleased to announce a fi-compass online learning format on the reporting requirements for 2014-2020 programmes which is planned to be made available in mid-June 2017 on the fi-compass website.
ESIF managing authorities and other stakeholders in charge of reporting on financial instruments to the European Commission will have an opportunity to hear in a comprehensive video presentation first-hand from DG REGIO experts about the reporting requirements. The video will feature practical examples explaining how to submit the necessary data correctly, taking into account more complex circumstances and specific questions.
The learning format will consist of:
STEP 1: Prior to the video presentation, the possibility for managing authorities to submit proposals for specific subjects and questions related to the reporting requirements on financial instruments for 2014-2020 programmes. DG REGIO experts would then aim to address these subjects and questions in the video presentation;
STEP 2: A comprehensive video presentation will then be published on the fi-compass website in mid-June. It will describe the reporting requirements in detail;
STEP 3: Managing authorities will also be able to submit further questions after the video is live on the fi-compass website. The Q&A will then be updated with the most common questions and the respective answers. These would be published shortly afterwards on the fi-compass website.
Monday, 5 June 2017 is the deadline for managing authorities to send their proposals for topics and questions to be addressed during the video presentation on the reporting requirements within STEP 1. Please send your proposals for topics and questions by email to events@fi-compass.eu (stating your name, department, institution, Member State, Operational Programme(s) title(s), and your email address).
fi-compass will notify managing authorities by email once the video presentation within 'STEP 2' is available on the fi-compass website.