Image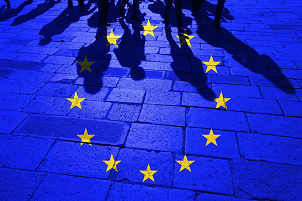 Outreach services from fi-compass include our experts participating at external events to present information about financial instruments that use the European Structural and Investment Funds (ESIF).  Recent examples of these outreach services includes fi-compass contributions during the Committee of the Regions' European Week of Regions and Cities and Mass Open Online Course (MOOC) about the EU budget and funding for regions and cities. European Social Fund (ESF) stakeholders have also benefited from such fi-compass outreach advice during two events focused on social finance, and entrepreneurship.
Social finance (delivering social benefits as well as an economic return) was the topic of a capacity building seminar involving fi-compass expertise titled: The use of financial instruments in Structural Funds from 2007-2013 programming period and the current European Structural and Investment Funds (ESIF). This was organised by Social Platform during the autumn and Valentina Caimi from Social Platform describes the seminar's background saying:  "Social Platform is the largest European network of rights and value-based civil society organisations. They work in the social sector advocating policies that bring social progress across the European Union. Social Platform represents more than 48 national NGO associations from every EU Member State, covering a large spectrum of the EU social and civil society sector. The seminar provided an overview for social finance and social enterprises of opportunities from European Structural and Investment Funds and the European Fund for Strategic Investments."
Key messages presented by Jader Cané from DG Employment, Social Affairs and Inclusion during the Social Platform seminar emphasised that financial instruments have an increasingly crucial role in complementing, rather than replacing, grants. Financial instruments enhance the availability and accessibility of microfinance for vulnerable groups such as micro and social enterprises. ESF experts from fi-compass detailed the mechanisms through which financial instruments can leverage ESF Operational Programme resources by attracting private investment, as well as their revolving nature, where repaid resources are reinvested.
In December fi-compass ESF experts took part in another external event about microfinance. This was organised by the European Microfinance Network (EMN) and was hosted by ADIE in Paris, France. Titled: 'European Social Fund and Microfinance workshop', the EMN event brought together European microfinance institutions involved with supporting microenterprises and self-employment. Its aim centred on raising awareness and supporting a sound microfinance market.
November's EMN seminar in Paris was part of an 'Exchange Visits' initiative, where microfinance practitioners from Ireland, Hungary, Belgium, Italy, France and Lithuania meet to exchange experiences and practices. This workshop examined the following main questions: 'How can a microfinance institution raise the awareness of managing authorities about the utility of microfinance supporting ESF activities locally?' and 'Once microfinance is included in ESF activities, how to ensure access to the fund?'
To answer these questions, two cases were presented. First by Audrius Zabotka from INVEGA in Lithuania and second by Marie Degrand-Guillaud, Corinne Palcy and Chaze Sébastien from ADIE in France. Mr Zabotka presented the INVEGA financial instrument, which combines microloans and training to support the start-up of microenterprises. ADIE's presentation included reference to awareness raising activities during preparation of the French Partnership Agreement.
Experts from fi-compass during the Paris event introduced participants to the ex‑ante assessment. They explained the steps described in the Common Provisions Regulation, including the market failure review, investment strategy definition and indicator setting. Further information explained by fi-compass during the EMN meeting underlined the fact that the ex‑ante assessment should not be seen as merely a legal requirement - and a good ex‑ante assessment is key for efficient implementation and success of the financial instrument.