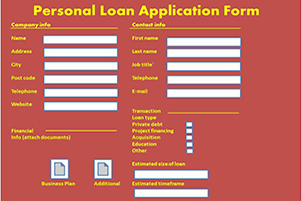 A new fi-compass advisory publication explains how financial instruments can support Member State objectives for inclusion and employment. This factsheet, 'Financial instruments working with personal loans', is now available for downloading and sharing via the fi-compass website.
Martina Rosato of the Italian managing authority for the European Social Fund (ESF) has extensive experience of dealing with financial instruments. For her "The factsheet is useful especially for a managing authority to understand the key characteristics and specificity of the financial intermediaries. In my experience, financial intermediaries working in the social context need to have a specific sensitivity and understanding of the social aspects and need to know very well the obstacles they face in different target categories and in different territories."
The factsheet highlights how Member States can proactively use the ESF to stimulate personal loans through financial instruments. The new publication shows how personal loans can help produce an educated, well‑trained workforce, with balanced work‑life conditions. This contributes to competitiveness and productivity in the European Union, enhancing social inclusion and reducing poverty.
For Martina Rosato: "The factsheet is very useful in understanding the main features and advantages of such personal loans, especially the stress on the personal dimension. In my opinion, the main distinction is that these personal loans are for individuals with long‑term goals, such as to improve mobility and working conditions, to reduce discrimination and to build skills and capacity for income generating activities and functional literacy."
The factsheet is designed for a broad spectrum, including ESF managing authorities, as well as existing financial intermediaries and co-investors. It is also relevant for other ESF target groups, especially those involved in social impact investment. Martina Rosato said: "I also find the reference to social impact investment very useful. This can provide insights and also suggest concrete opportunities for cooperation to both managing authorities and financial intermediaries; plus it will be useful in order to innovate the delivery of ESF policies with new tools."
The factsheet describes benefits of financial instruments for ESF stakeholders by answering:

Click here to download and share the new ESF factsheet on Personal Loans from the fi-compass website.