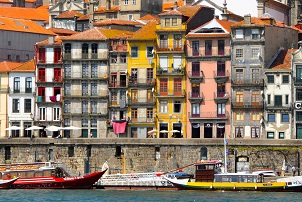 Financial instruments can be used by Member States to support social policy objectives. Experience from Portugal highlights how such socially-oriented revolving funds can help to fill gaps in the availability of finance for the growth of social innovation and social entrepreneurship projects.
Carla Pedro works with the Portuguese Social Innovation Fund which was explained during the fi-compass conference about financial instruments using the European Social Fund (ESF) in February 2016. From her perspective she observes that, in the case of social innovation and social entrepreneurship, there can be "plenty of offers, from grants to awards, to start the process of implementing social innovation projects. But the problem is the second stage, when the money from the award or grant has dried out: How can they expand or how can they consolidate some interesting projects that have emerged?"
"That's where the financial instruments enter into place, namely the Social Innovation Fund that we are setting up. It's a complement, at a later stage, of grants and awards, to allow these projects to continue their path of growth and consolidation. We hope that at the end of this programming period, in 2020, we won't need to use the EU funds to do it anymore. So our goal is to set up something that is so robust that it can live beyond the EU funds' cycle".
Portugal's Social Innovation Fund is the country's first financial instrument to be set up for the 2014-2020 programming period using ESF co-finance. It was launched to "merge strategic thinking with funding" as part of a broader public policy initiative to support the full life cycle of social innovation and social entrepreneurship projects from less-developed regions.
Research carried out during the Social Innovation Fund's ex-ante assessment confirmed that significant market gaps exist for financing innovation in the social sector. Ms Pedro notes that, when compared with enterprise innovation financing, these gaps are "magnified because social organisations are usually perceived as out of the market and also because there's a lack of intermediaries and financing options to finance this kind of initiative that mixes innovation with the social sector".
A fund of funds model was recommended to help address such market failures and provide the mechanisms needed to reach out to final recipients, aligning public policy goals with financing targets. Confirming the governance structure of the financial instrument "was not without challenges" and special efforts were made to avoid crowding out potential financial intermediaries who could provide loans or quasi-equity hybrid instruments to final recipients.
Speaking about the Social Innovation Fund's structure, Ms Pedro acknowledges the work involved in identifying the right approach to implementing this instrument. "I think that we managed to find a very interesting governance model that combines both layers. It combines public policy bodies with entities that are players of the financial sector, as financial intermediaries". The fund of funds manager is expected to close the selection processes for financial intermediaries after the summer, with funds starting to reach the final recipients later this year.
See the video recording of Ms Pedro's presentation for more details about this and other aspects of Portugal's Social Investment Fund. Further details about the financial instrument and the Portugal Social Innovation Initiative can also be found at www.inovacaosocial.portugal2020.pt