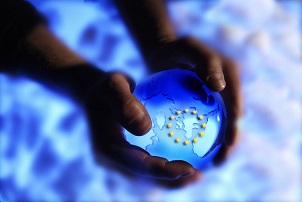 Financial instruments continue to be at the forefront of European Structural and Investment Funds (ESIF) policy developments. A new Communication from the European Commission on 'Taking stock of the Investment Plan for Europe and next steps' confirms a growing emphasis on using more ESIF financial instruments to deliver the EU's Cohesion policy.
Linkages between ESIF and EFSI (European Fund for Strategic Investments) are expected to strengthen in the future through more EFSI/ESIF combinations in Investment Platforms and other revolving fund structures. This is based on the successes of EFSI during its first year of operations and the summary material supporting the new Communication highlights the proposed next steps which will be of interest to fi-compass stakeholders. These include plans for:
Extending EFSI beyond its initial three year period;
Scaling up the resources for SME financing, one of the EFSI's major success stories;
Simplifying the legislative framework governing the combination of EFSI support and ESI Funds in financial instruments as well as removing other obstacles to such combinations; and (among other things)
Encouraging the establishment of further Investment Platforms, with strong engagement from the European Commission, the European Investment Bank Group, National Promotional Banks and other relevant actors.
A collection of facts and figures about these new policy developments concerning future ESIF financial instruments has also been published. Such information features country factsheets that highlight existing success stories of EFSI / ESIF combinations, like France's TRI Fund investments in the low-carbon economy of Nord-Pas-de-Calais.
Country data
More information about ESIF developments at country level were published recently and these data too will be of interest to fi-compass stakeholders. Presented within the Communication titled 'Investing in jobs and growth - maximising the contribution of European Structural and Investment Funds', the figures provide a first EU-wide picture of financial instrument use under ESIF for 2014-2020.
Insights into all the Member States' plans for ESIF financial instruments are provided in the Communication, and a short synopsis of some of this new information source notes that (compared to the 2007-2013 period):
Bulgaria has 70% more funding earmarked for financial instruments. Most support will be directed towards energy efficiency, the waste and water sectors, SMEs, urban development and tourism. Bulgaria has also joined the SME Initiative, contributing €102 million;
Lithuania has forecast an increase in financial instrument investments of more than 50%;
Part of Germany's funding for innovation and competitiveness, SMEs, energy efficiency, self-employment, entrepreneurship and business creation will be delivered via financial instruments. The volume of loans, venture or equity capital is expected to increase by 18%;
Finland has seen a significant reduction in ESIF-backed funding to financial instruments and the Member State is exploring possibilities to extend the use of financial instruments;
Maltese ESI funds for financial instruments are set to more than triple;
Swedish financial instruments using the European Regional Development Fund will receive an increased allocation of €133 million, representing a boost of around 80%. Three types of financial instruments are planned: eight regional venture capital funds to support SMEs, a 'fund of funds' to support private venture capital funds and a national 'green fund';
In Cyprus ex-ante assessments have been launched in order to assess the scope for equity, loan and guarantee schemes in SME support;
Croatia expects to allocate more than €440 million ESI Funds to financial instruments providing support for SMEs, Research & Development & Innovation, energy efficiency, urban transport, self-employment and social entrepreneurship;
Latvian financial instruments worth €185 million will be made available to support businesses and finance energy efficiency measures. Loan, guarantee and equity instruments will mainly be used to support SMEs and energy efficiency in buildings;
Belgian instruments are planned in Wallonia and Brussels;
Hungary is almost tripling its ESIF allocation to financial instruments;
Romania and Portugal both report a four-fold increase in investment allocated for financial instruments;
Austria is planning to allocate €3 million to financial instruments for equity investment through the HighTechFund Linz in Upper Austria, which provides venture capital to young technology-oriented enterprises in their seed/start-up phase and to companies that are expanding. Although investment in financial instruments is significantly lower than the 2007-2013 figure, Austria is managing to cover its needs using existing national instruments;
Luxembourg is not planning to use financial instruments due to the limited level of funding;
France's indicated volume of loans and venture or equity capital is expected to more than triple;
Concrete UK proposals for the prospective use of financial instruments are being informed by ongoing ex-ante assessments and indications so far are that the UK will increase its allocation to financial instruments by around 50% compared to 2007-2013, exceeding €1 billion.
More detailed information about all the Member States' plans for ESIF financial instruments is available through the full official Communication text (in all EU languages) at: http://eur-lex.europa.eu/legal-content/EN/TXT/?uri=CELEX%3A52015DC0639