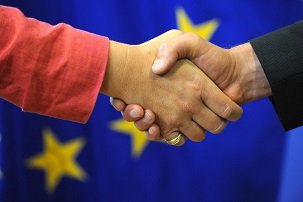 Previous news stories from fi-compass have highlighted the use of financial instruments from the European Structural and Investment Funds (ESI Funds) in combination with complementary instruments from the European Fund for Strategic Investments (EFSI). News about the European Commission's guidelines on combining ESIF and EFSI have also been featured for fi-compass stakeholders. A summary of these guidelines is available in 23 EU languages. They explain that EFSI can invest side-by-side with ESI Funds in Member States to help mobilise large financial volumes to generate growth and create jobs.
Experiences from ESI Fund/EFSI instruments are now emerging, and France's Troisième Révolution Industrielle (TRI) fund from the Nord-Pas-de-Calais region is an example about which fi-compass has already started to raise awareness. An overview of the innovation (and new knowhow) that is being progressed for ESI Fund/EFSI instruments under this pioneering financial instrument was explained during the fi-compass Member State seminar in Paris at the end of March 2016.
Representing a first for Europe in combining ESI Funds with EFSI in a climate action instrument, the TRI fund assists business-led investments in 'low carbon economy' projects. EU support combining €15 million from the European Regional and Development Fund (ERDF) and European Investment Bank finance, backed by an EFSI guarantee of up to €20 million, is allocated for this purpose within the TRI fund. Such EU investment is expected to help the TRI fund to attract as much as €200 million of total investments for the long-term regeneration of one of France's most industrial regions.
Speaking to fi-compass about the ERDF/EFSI combination, Xavier Maire from the Nord-Pas-de-Calais region and ERDF managing authority said, "We had identified and confirmed the need for such a fund during the ex-ante assessment. The region and its partners were developing a roadmap towards decarbonisation and the fund was a strategic element of that plan. While we intended to use the ERDF contribution, we found out that EFSI could potentially invest too and we applied".
Mr Maire notes, "This is not a five minute process. You need to have clear objectives and carry out a thorough ex-ante assessment. Being able to rely on the fund manager is key and we were lucky in that respect. When we first publicised the call for a fund manager we did so at EU level to ensure that we would find one experienced with this type of EU-backed funds. In the end we found a solid partner, locally!"
Estonian experiences
Another country combining ESI Funds with EFSI in a new financial instrument is Estonia. Here the EstFund has been launched as a fund of funds that invests in several risk capital funds. The European Investment Fund (EIF) is the fund of funds' manager for this EstFund initiative which has a €48 million contribution from the ERDF and €12 million co-invested by the EIF from EFSI enabled resources.
Lehar Kütt, CEO of KredEx, the national promotional institution for financial instruments in Estonia told fi-compass, "Without EFSI we could not have set up the EstFund the way it has been and is operating today. The technical combination of EFSI and ESI Funds was not so difficult. Our main challenges related to confirming audit arrangements for the fund of fund and, because EstFund is a cross-border instrument, we needed to reassure the monitoring committee that the ERDF amounts would be invested in Estonian SMEs and that only some private investor contributions could be invested outside the country".
"Clarifying State aid rules concerning the instruments was another important step during the design stages, and this included agreeing responsibilities for any recovery process, if necessary. We know that these are fairly technical aspects that have to be taken into consideration in such a situation. However, in the end, the benefits and outcome potential are what counts and EFSI resources are another way to leverage ESI Funds".
Further experiences from these and other emerging examples of new financial instruments that combine ESI Funds with EFSI will be shared by fi-compass as the instruments evolve. Readers can keep up-to-date on such stories, and all other fi-compass news, by following the LinkedIn posts from fi-compass.