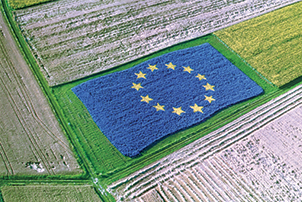 Financial instruments for agriculture and rural development will be the focus of two new macro-regional fi-compass seminars that are being organised in Spain and Italy. The first of these events  will take place in Madrid on May 31st and Rome will host the second seminar on June 13th.
Both fi-compass events are being organised in partnership with the European Commission and are designed to help Member States to further their understanding of how financial instruments can help in their efforts to deliver the objectives of the European Agricultural Fund for Rural Development (EAFRD).
The seminar in Rome will be opened by Phil Hogan, European Commissioner for Agriculture and Rural Development and Pim van Ballekom, Vice-President of the European Investment Bank. Further high-level participation is expected from Italy's Ministry of Agricultural, Food and Forestry Policies, including Maurizio Martina, Minister of Agricultural, Food and Forestry Policies. The seminar in Madrid will be opened by Mihail Dumitru, Deputy Director General at the European Commission's DG Agriculture and Rural Development.
Each event will:
Provide Member States and EAFRD managing authorities with an opportunity to learn more about the advantages, features and suitability of financial instruments in delivering Rural Development Programme objectives;
Act as an opportunity to discuss in depth the technical challenges that EAFRD managing authorities and the Member States are facing at the moment in regards the design and set up of financial instruments; and
Present the range of support available from fi-compass, as well as from European Commission and European Investment Bank Group co-operation in general.
Participants will be able to benefit from the experiences of investors and managing authorities who have already been involved with the implementation of financial instruments in agriculture and rural development. Information will also be included explaining the advisory and other support that is available from fi-compass and the European Commission, European Investment Bank and European Investment Fund in realising financial instruments on the ground.
Registration for these seminars is available through the event calendar on the fi-compass website: www.fi-compass.eu/events/events-open-registration