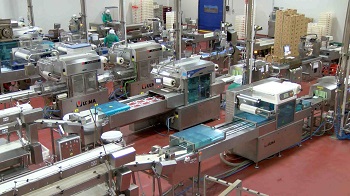 Fi-compass provides advisory services on financial instruments funded by European Structural and Investment Funds (ESIF). A key target group for many ESIF financial instruments is small and medium size enterprises (SMEs). These comprise a diverse range of businesses with differing financing profiles and they include enterprises that are eligible for support from each of the ESI Funds.
Understanding the financial characteristics of different types of SMEs can help ESIF managing authorities to design well-targeted financial instruments. Identifying SMEs with similar profiles can therefore assist targeting, and the European Investment Fund (EIF) has published a study related to this topic that could be useful for ESIF managing authorities.
Titled, EIF Working Paper 2015/30 - Financing patterns of European SMEs: An Empirical Taxonomy, the study was prepared by Alexandra Moritz and Jörn Block (both University of Trier) and Andreas Heinz (University of Luxembourg). Its content provides an "integrative perspective of SME financing patterns by identifying and analysing in detail the use of various financing instruments by SMEs." It confirms that SME financing is not homogeneous and collates six general clusters of SMEs with similar financing types. These are:
mixed-financed SMEs
state-subsidised SMEs
debt-financed SMEs
flexible-debt-financed SMEs
trade-financed SMEs
internally-financed SMEs
A further point in the study that the authors note as having "particularly high political relevance" refers to analysis revealing how financial instruments which use public funds (the state-subsidised SME cluster) "seem to have a positive influence on the firms' access to finance." The researchers found that the "specific characteristics of SMEs in this cluster, especially their high level of innovation activities, high growth rates and decreased profitability would suggest that access to bank debt for these firms is difficult. Thus, it is very likely that the involvement of government agencies provides a positive signal for other capital providers, especially financial institutions."
These research results also confirm that SMEs tend to use different combinations of financing at different times during their business life cycle. Managing authorities can gain insights from this knowledge and the fi-compass case study library features examples of ESIF financial instruments that are designed to provide specific support at specific times to specific target groups of SMEs.
Our Spanish case study material for instance provides information about how SMEs have benefited from a co-investment scheme offering joint loans with business angels to innovative SMEs in their start-up and expansion phases. Seed finance is also a prominent within our case studies from Germany's Technology Start-Up Fund in Saxony and France's co-investment venture capital vehicle in Languedoc-Roussillon. Presentations from the fi-compass events contain further material about SME financial instruments involving EIF expertise, such as with JEREMIE support for Greek businesses.
See the EIF's full study report for further points of interest concerning the planning of ESIF financial instruments that are targeted at the SME sector. A follow-on research project, which looks into the determinants and dynamics of European SME financing patterns over time, has started in December 2015. More information is available here.