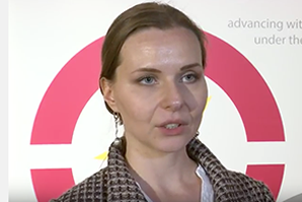 Our collection of video 'snapshot' interviews featuring personal perspectives from people involved in ESIF financial instruments is growing. Some of these have been mentioned elsewhere in articles from this edition of the Beacon newsletter, and you can see the first ten interviews with your peers on our fi-compass YouTube channel.
We are continuing to add more snapshot interviews and the next batch will include EU and national perspectives from our Spanish Member State seminar. Here, members of the fi-compass audience talked to us about SME loans under JEREMIE in Extremadura as well as financial instrument opportunities for the European Maritime and Fisheries Fund.
Please send us your own video snapshot perspectives explaining your experiences with using ESIF financial instruments and we'll aim to network your viewpoints with other fi-compass stakeholders. You can film your interview using your smart phone, tablet, or other video device and forward it to us at the news@fi-compass.eu address.