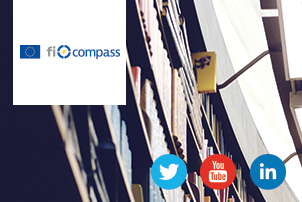 fi-compass provides upstream advice on financial instruments through a number of channels, including our online hub and Twitter. To expand outreach and the dissemination of our tools and services that are available to managing authorities, financial intermediaries and all other interested stakeholders, fi-compass has recently launched a YouTube channel.
Our YouTube channel is hosting all the video content made available by fi-compass such as: learning tools and animations about ESIF financial instruments; overview films presenting a flavour of what participants can expect from our different types of events; as well as short 'snap shot' interviews summarising people's personal perspectives about financial instruments and the fi-compass advisory services. 
We will continue to make more content available on the YouTube channel so you can subscribe (using the button on the top right hand corner) next time you access it. This way you will be kept informed whenever we post a new short film from the fi-compass video library.
A new LinkedIn page is also under construction for fi-compass and we will send you the link for this in the near future. You can then also follow us on LinkedIn to get all available updates, tools and services, and to join the fi-compass LinkedIn community. Our LinkedIn page will be especially useful for exchanging ideas and experiences from everyone involved with, and interested in, ESIF financial instruments.