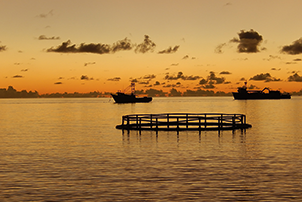 A new scoping study has recently been released by fi-compass which examines the potential for financial instruments under the European Maritime and Fisheries Fund (EMFF). The study gives essential insights on: the investment needs and opportunities that financial instruments could address in the seafood sector; the potential synergies and efficiencies with other ESI Funds; considerations for the most suitable types of financial products for the sector; and how advisory support can help realise the potential for financial instruments in the sector. It is available for downloading here from the fi-compass website.
Our new study shows that com­mercial credit providers often do not cater for SMEs in the seafood sector. At the same time EMFF managing authority experience with financial instruments, in general, is very limited and they highlight real and perceived barriers in introducing financial instruments as a delivery mode.
Financial instruments can address both the need for investment and build capacity and understanding among financial intermediaries. There are a number of EMFF managing authorities that have already successfully implemented financial instruments and their experiences provide invaluable input and inspiration for other managing authorities.
One such example is Estonia, where a loan fund was created to support aquaculture SMEs through providing long-term loans to co-finance investments. The fund is now considered to be self-sufficient. To build on this successful experience, Estonia plans to use around eight percent of the 2014-2020 EMFF budget for financial instruments to support equity and bank loans to aquaculture and seafood processing SMEs. This will address an ongoing market failure as commercial banks are currently uninterested in offering loans of less than €100 000 to new or micro-enterprises. More details on this and other examples are available in the study.
By November 2015, seven Member States have stated that they intended to use EMFF financial instruments. Table 2 on page 39 of the study gives a list of activities that could benefit from the EMFF through financial instruments. The scoping study also contains guidelines on introducing financial instruments under the EMFF and explains opportunities and challenges when programming these financial instruments.