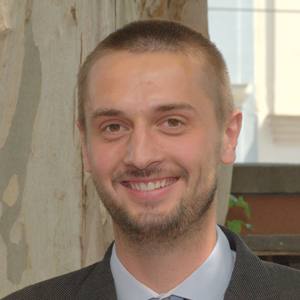 Mr Jan Novak, Financial Instruments Unit, Directorate of EU Funds, Financial and Voluntary Instruments, Ministry of the Environment of the Czech Republic
The Ministry of the Environment is currently implementing its first financial instrument and thus the fi-compass conference (of 2 June 2015) was very useful for me. Not least because I met with fellows representing other managing authorities who already have experience with the full life-cycle of financial instruments in the same thematic area, i.e. energy efficiency and waste. I found out that some of my colleagues already went through similar bottlenecks that we are facing during the current phase of FI implementation, specifically an experience with integration of ESCO companies into the FI.
Two things were very important for me to learn. First, limits and possibilities of combining a FI with grants, which was clearly explained by Ms Rachel Lancry from DG Regio during the fi-compass conference. Second, the importance of FI's branding and promotion, which was highlighted during the conference. I later discussed this topic with colleagues who already have relevant experience.
I believe that local and regional events outside Brussels like this one makes it possible to attain a more diverse attendance, such as representatives of local financial institutions, consultants, project managers, scholars and other stakeholders.
I think that content of the conference was set up properly from the perspective of a managing authority. I believe that it would be very helpful to add parallel workshops focused solely on specific areas, e.g. energy efficiency or SMEs, which would be discussed more in detail. I definitely feel that I am better informed about financial instruments after this conference and moreover, it was a great possibility to network with colleagues from various EU member states.