Image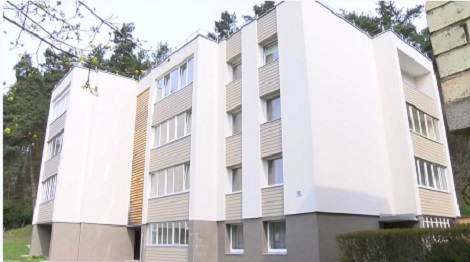 Use of financial instruments or market mechanisms are highlighted in a new report from the European Court of Auditors (ECA) as key considerations for Member States to take into account in preparing their 2021-2027 Operational Programme interventions in this sector. The new report, which was published on 28 April 2020, identifies as best practice the Lithuanian financial instrument for energy efficiency upgrades to multi-apartment buildings.
The ECA studied the use of Cohesion funds to support energy efficiency in five Member States. It concludes that before using significant levels of grant support, Member States should consider using financial instruments and innovative market mechanisms such as energy performance contracting and energy efficiency obligation schemes to ensure the cost-effective use of EU resources.
The Lithuanian scheme, which featured in a fi-compass video case study, published in May 2018, provides preferential loans to help renovate multi-apartment buildings. Loans are combined with grants, from national funds, which ranged over time between 15% and 40% of the loan amount. For low-income households, the grant covers 100% of the investment. At this stage, 56 000 households have been assisted in reducing their energy consumption.
The ECA report considered the Lithuania experience as part of their study into whether Member States have used Cohesion policy funds cost effectively in measures to achieve their energy efficiency savings targets by 2020 and 3030. The report highlights that EU leaders have previously committed to saving 20% of the EU Member States' projected energy consumption by 2020 and 32.5% by 2030.
Collectively, Member States allocated a budget of around EUR 14 billion, equal to 4% of all 2014-2020 Cohesion policy funds (EUR 357 billion), to improve the energy efficiency of buildings, of which EUR 4.6 billion is dedicated for residential buildings specifically. In addition, Member States budgeted EUR 5.4 billion of national co-financing, of which EUR 2 billion for residential buildings.
The increased use of financial instruments in combination with grants features strongly in the ECA's recommendations. It proposes that the European Commission consider the use of financial instruments, energy performance contracting and other market-based mechanisms as part of the preparation and approval process for Operational Programmes. As a result, it is expected that Member States will be increasingly likely to develop financial instrument operations to support energy efficiency interventions in the 2021-2027 period.