Image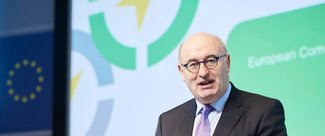 Financial instruments for young farmers, rural infrastructure and other agri-food investments are among some of the hot topics being advanced by Member States and the European Commission through fi-compass in 2019. Our activities in these European Agricultural Fund for Rural Development (EAFRD) fields include events and studies that improve know-how and share experience around rural Europe about EAFRD financial instruments.
Our first EAFRD event this year took place in February and focused on investment opportunities for rural infrastructure. Attracting around 60 delegates from EAFRD managing authorities, financial intermediaries and similar stakeholders, this seminar raised awareness about the potential within Rural Development Programmes (RDPs) for revolving funds that support sustainable infrastructure investments. Expert speakers presented a range of useful information explaining financing gaps for rural infrastructure as well as motivational case study examples and practical considerations involved with establishing effective RDP financial instruments.
All the presentations from this event are now available on the fi-compass website and these resources add to complementary material from our previous EAFRD event on infrastructure financial instruments held last year. An initial fi-compass study on this topic is also due to be published in the near future. Titled 'Financing rural, agricultural and forestry infrastructure', the study examines financial instrument options for investments that create savings and/or generate profit in water, energy, waste, forestry, connectivity and local services.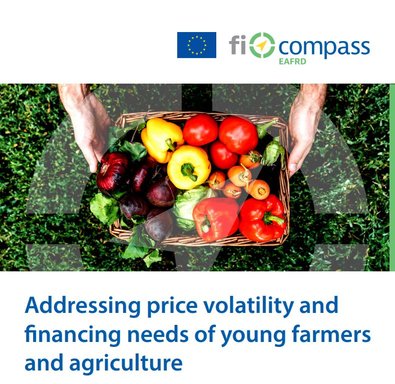 Generation renewal
Another emerging priority area for EAFRD financial instruments relates to cultivating the numbers of new entrepreneurs entering agriculture. Young farmers are seen by the European Commission as key to the future of European food supplies, and their relevance is recognised by Member States who have dedicated RDP measures providing funding for 'generation renewal' initiatives. The importance of RDP support for young farmers is set to continue in the future and fi-compass is one of the actors involved with facilitating uptake of such EAFRD interventions.
Financial instruments are being promoted by the European Commission and European Investment Bank Group as effective tools for helping young farmers to become established (e.g. via preferential conditions for land purchase, business developments, or working capital). News about progress with EAFRD financial instruments for the new generation of farmers will be unveiled during our forthcoming event 'Addressing price volatility and financing needs of young farmers and agriculture', taking place on 29 April 2019 in Brussels.
This event will be opened by Phil Hogan, European Commissioner for Agriculture and Rural Development and by Andrew McDowell, Vice-President of the European Investment Bank, who will share their views on financing young farmers and addressing price volatility in the agricultural sector. See the event programme for further information about the event.
Save the date
More advice from fi-compass about EAFRD financial instruments is also being developed for showcasing during our annual EAFRD conference. It will take place this year in Bucharest, Romania on 4-5 June and Beacon readers are encouraged to keep an eye on our website for notifications about the opening of online registrations for the 2019 annual EAFRD fi-compass conference.