Image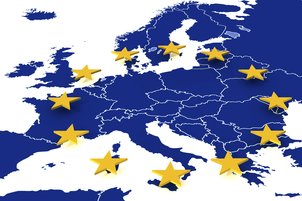 The European Commission's Multi-region assistance (MRA) programme was introduced to help Member States' managing authorities to assess the possible use of financial instruments in specific thematic areas of common interest. Grants were provided for co-operation projects involving at least two managing authorities and this fi-compass article provides some insights from the people involved in using MRA for urban development.
In 2013 the City of The Hague decided to commit EUR 4 million to a pilot JESSICA project to establish a financial instrument for energy efficiency. At that time, they may not have expected that within four years they would have a Holding Fund with over EUR 46 million of assets invested across funds for innovation, sustainability and urban development.
Because of the success of the HEID Holding Fund, financial instruments are now central to the funding of the city's strategic priorities. As Ton Overmeire, manager of the HEID Fund of funds in The Hague comments, "By engaging in revolving investment vehicles the city can fulfill important social objectives while making smart and effective use of public resources."
The Hague now has a team of expert practitioners who work closely with their independent fund manager to monitor and support the financial instruments in the city. However, the initial project to set up the fund was challenging. William van den Bungelaar, Secretary to HEID recalls, "When we were initially setting up the fund, we had many questions and had to overcome many technical hurdles to establish a solid and secure foundation for future investments."
Partnership benefits
To build on their existing knowledge of financial instruments, The Hague joined with three other cities (Manchester, Milan and London) in a MRA project called MRA-RICE. The aim of the project was to promote the future development and use of financial instruments for urban development.
MRA-RICE partners were able to draw on the experience of the different cities. Mark Duncan, from Manchester City Council, highlights the role that their financial instruments have had deeming that, "The use of financial instruments in Manchester is a success story and their benefits have been far-reaching." Similarly, Binal Cadieu of the Greater London Authority notes the potential of the new financial instrument they have set up in London, known as the Mayoral Energy Efficiency Fund (MEEF) observing how, "As a revolving Fund, MEEF offers us a model for leveraging millions of pounds of private investment for low carbon projects."
The four partner cities have worked together to develop the MRA-RICE Blueprint City Fund. Project manager, William van den Bungelaar underlines the partnership's benefits saying, "The Blueprint sets out a flexible framework for an urban development financial instrument that achieves significant leverage of the public investment together with a package of technical assistance to support implementation. The model is designed to be simple, replicable and adaptable so that it can be adopted by others as the basis of an urban development financial instrument." Such positive outcomes are reinforced by Lucia Scopelliti from the City of Milan who states, "For those cities new to the world of financial instruments, the MRA-RICE project offers a useful tool to assess and embark on the development of a new financial instrument."
So what next for the MRA-RICE partners? Ton Overmeire from The Hague sets out their ambition for financial instruments telling fi-compass that, "To support the HEID fund the City boosted its internal capacity. Now we are looking to use the MRA-RICE Blueprint to explore how to facilitate investment in the city's Energy Transition to become climate-neutral by 2030."