Image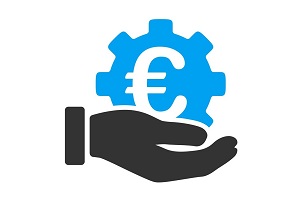 Updated guidance by the European Commission about public procurement procedures applies to financial instruments that use the European Structural and Investment Funds (ESIF).
This guidance is designed to help national, regional and local public officials dealing with ESIF to ensure efficient and transparent procurement for EU-funded projects.
"Helping Member States organise sound tender procedures for EU investments is key to safeguard the EU budget from errors and ensure the maximum impact of each euro the EU spends, for the direct benefit of citizens," said Corina Creţu, European Commissioner for Regional policy.
The guidance, now available in all official EU languages, covers the procurement process from A to Z, from the preparation and publication of the calls to the selection and evaluation of bids and the contract implementation. New aspects of the guidance include:
Facilitating the participation of small and medium-sized enterprises (SMEs) in public contracts by cutting red tape;
More clarity on exclusion grounds and award criteria;
Improved safeguards against corruption;
Introduction, on a voluntary basis, of environmental, social and innovation goals in procurement procedures; and 
Promotion of the use of online procedures.
Good practices
At each step, the guidance includes tips to avoid common mistakes, good practices and useful links and templates. It also explains how to make the most out of the opportunities offered by the revised public procurement directives of 2014 [Directive 2014/24/EU].
A useful infographic has been produced to illustrate the updated guidance and this includes a summary of dos and don'ts, such as:
Dos
Ensure equal treatment between tenderers.
The selection and award criteria must be stated in the procurement documents.
Be precise about the date and time of delivery.
Anticipate possible risks, even for small and simple contracts (e.g. contractor being unable to deliver, or not delivering the expected quality).
Divide in lots when possible, or explain why it is not possible.
Don'ts
Never amend the award criteria during the procurement process.
Do not modify the contract unless strictly in line with the rules on modifications.
Artificially splitting the contract value is illegal.
See the European Commission website for full details about the updated guidance on public procurement that is designed to help administrations and beneficiaries make the most out of EU investments.