Image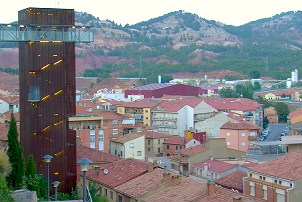 A workshop about financial instruments was organised by the European Commission's Directorate-General for Regional and Urban Policy - DG REGIO during the European Week of Regions and Cities. Entitled 'Financial instruments as a delivery mechanism for European Structural and Investment Funds (ESIF) post 2020,' the workshop's objective was to share experiences from experts involved with setting-up and implementing financial instruments in the 2014-2020 programming period, and to exchange ideas for ESIF post 2020.
The workshop was an important opportunity to hear the views of influential representatives from managing authorities, financial institutions, the European Commission, the European Investment Bank Group, and the European Court of Auditors.
Discussions focused on benefits related to capacity building, concepts of leverage and revolving provisions as well as 'off-the-shelf' instruments and the usefulness of ex-ante assessments. Lessons learnt featured experiences from the Member States and EU Institutions about management costs and fees, audit and controls, and monitoring and reporting.
Participant perspectives
According to Martin Polonyi from the Slovak Republic's Ministry of Finance: "The process of data collection is sometimes perceived as complex and burdensome. Control and audit can be redundant and overlap." The Director of the European Court of Auditors, Martin Weber, responded that "the Court is progressively basing activity on the work of national audit authorities, which should help to avoid overlaps and improve efficiency moving forwards."
When it comes to balancing the EU's priorities with national, regional and local needs, "better coordination is required," urged Irene Schucht from the European Association of Public Banks (EAPB). Frank Lee of the European Investment Bank agreed saying: "Establishing mechanisms for cooperation is vital" and highlighted that "the peer-to-peer relationships built at workshops or conferences are very helpful in this regard."
Questions were raised from the audience about how to implement a financial instrument at the regional level in a Member State. Luigi Amati of the venture capital group META gave several examples but underlined that "The approach depends on the maturity of the market and the capacity of the local administration." The fi-compass case study library provides useful insights on how to effectively use financial instruments at the regional level.
ESIF opportunities for financial instruments help countries and regions to "unlock new growth potential and raise their productivity and competitiveness," explained Rachel Lancry, Deputy Head of Unit at DG REGIO's Financial Instruments and International Financial Institutions Relations Unit. According to DG REGIO's recently released Cohesion Report, the upcoming legislative proposal is expected to pave the way to greater flexibility, simplification and leverage effects.