Image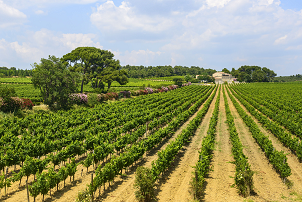 A new agricultural case study has been published by fi-compass that describes a French financial instrument from the Occitanie/Pyrénées-Méditerranée Region. Our new case study explains how this innovative instrument makes use of the European Agricultural Fund for Rural Development (EAFRD) via a fund of funds structure (named FOSTER TPE-PME) that includes First Loss Portfolio Guarantees supporting the agricultural, food and forestry sectors.
Rural development programme contributions of EUR 27 million in the fund of funds are expected to cultivate a portfolio of new loans totalling EUR 135 million. These include eligible investments for agricultural holdings, livestock modernisation, specialised crops, farm product processing and marketing, commercial timber enterprises, and forest viability. Results forecast benefits for more than 1 000 final recipients in the Region.
Information about the design and set-up stages of this EAFRD financial instrument are featured in the case study, including a review of the ex-ante assessment process that took place and the implementation structure that is now operational. Further analysis reviews FOSTER's financial products, procedures for selecting the implementing body, State aid considerations, and lessons learned.  Financial flows, appraisal processes, governance and funding structures are also illustrated in the 24 page publication which can be downloaded and shared from the fi-compass website's resource library.