Image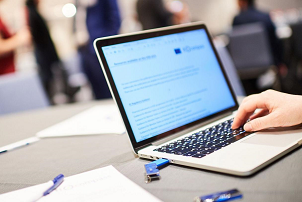 Practical advice for managing authorities about financial instrument reporting requirements have been provided recently through a new type of advisory service from fi-compass. In our online learning seminar, European Commission experts explained how to fulfil the mandatory reporting obligations required under Article 46 of the Common Provisions Regulation (No 1303/2013, CPR), using video presentations and a series of step-by-step instructions based on the annotated reporting template.
Managing authorities were invited to submit their questions about the reporting requirements and template sections in advance of the seminar. This helped to address a wide range of queries from Member States on different topics related to reporting. Questions covered issues such as how to report on financial instruments that include more than one type of financial product, multiple thematic objectives or programme priority axes; that use co-finance from more than one of the European Structural and Investment Funds; or that operate in combined ways with grants.
The seminar's web page attracted over 1200 visits (by the end of July 2017) from all EU Member States and full details about the different topics (plus all the online presentations) are available in the fi-compass website's event section.