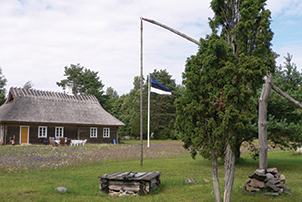 Europe's first EAFRD financial instrument in 2014-2020 has now been launched by Estonia's Ministry of Rural Affairs. Estonia, after completing the legally required ex-ante assessment, has given a green light for two Loan products of total volume of EUR 30.1 million under its Rural Development Programme for 2014-2020.
The first Loan scheme targets micro- and small enterprises and provides direct lending of amounts between EUR 5000 to EUR 100 000 for up to five years and a maximum grace period of three years. The second Loan scheme targets micro- and SMEs and provides them with loans of size between EUR 250 000 to EUR 1 million for up to 15 years and a maximum grace period of five years, with half of the contribution coming from private banks. Security of different levels is also ensured. Estonian young farmers and producer groups would be able to support their investments through these schemes.
These newly launched loan products are part of a wider strategic approach by the Estonian government to support agriculture, processing and marketing of agricultural products and investments into diversification of the rural economy towards non-agricultural activities through financial instruments, which may channel up to EUR 36 million into its economy.