Image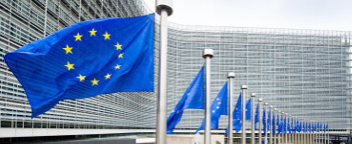 An information document has been prepared by the European Commission to provide an overview of the modifications concerning financial instruments introduced in Title IV of Regulation (EU) 1303/2014 (CPR) with the Omnibus Regulation (Regulation (EU, Euratom) 2018/1046).
The document can be accessed here on the fi-compass website.
It aims to provide support to managing authorities and other stakeholders, who want to understand the new rules better and make use of them.
The changes refer to the following areas:
1. Ex-ante assessment (Article 37(2) and (3) CPR)
2. Direct award (Article 38(4)(b)(iii) CPR)
3. Prolongation of the SME Initiative (Article 39)
4. Combinations with EFSI (Articles 38(1)(c) and 39a)
5. Audit and replacement of individual irregularities (Article 40 CPR)
6. Extension of the deadline for follow-on investments (Article 42(3) CPR)
7. Differentiated treatment of investors (Article 43a)
8. Treasury management (Article 44(1)(b))
9. Reporting (Article 46 CPR(2)(h) and (i))
Changes in several Commission implementing and delegated acts are underway to reflect the modifications introduced in the CPR.