Image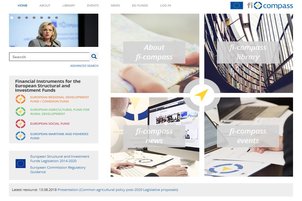 www.fi-compass.eu was updated during the summer with a new look and new content. Our website's revised design provides users with easier access all our information about financial instruments that use the European Structural and Investment Funds (ESIF).
New website content includes an expanded library of information resources. Our collection of Member States' ex-ante assessment documents has increased and the library's collection of 'Other resources' now contains a wider variety of publications concerning ESIF financial instruments. Also, the video library has a new playlist of people talking about ESIF financial instruments.
We will continue to add new information to www.fi-compass.eu and a new development is underway to provide a dedicated section about ESIF financial instruments in each Member State.