Image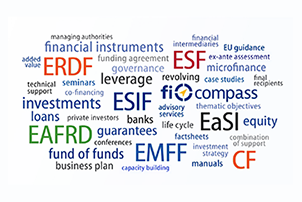 New learning opportunities about financial instruments using the European Structural and Investment Funds (ESIF) are being planned by fi-compass for later this year. These include a large-scale event spanning over several days that will cover a wide range of topics related to ESIF financial instruments.
This 'FI Campus' event is expected to take place in Brussels from 29 November to 1 December.  The event will combine plenary sessions, interactive workshops and case study discussions. It will provide useful information for all ESI Fund stakeholders including managing authorities and financial intermediaries. The European Commission will provide information about important aspects of the regulatory framework for ESIF financial instruments, and there will be ample opportunities to exchange experiences between fi-compass stakeholders and their peers.
More information about this and other new learning opportunities from fi-compass will be published after the summer period.